2017 Night of the Stamp
Posted the 11/29/2017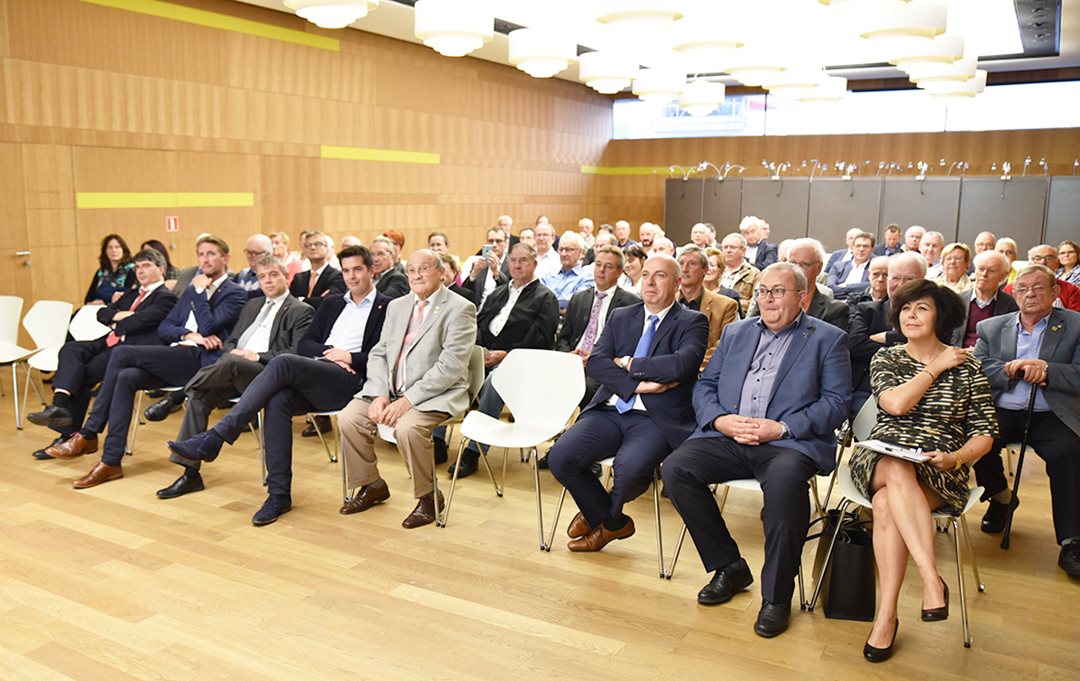 On October 17th, POST Philately organized the annual "Soirée du timbre" in Mondorf-les-Bains.
The fourth edition of the stamp evening was held in front of a hundred people in the Bierger an Kulturcenter in Mondorf-les-Bains. During this evening, POST Luxembourg's 2018 stamp issue program was presented.
Before turning to the retrospective of the stamps issued in 2017, Claude Strasser,Director General of POST Luxembourg took the floor. In his speech, he explained that the purpose of the stamp evening is mainly to give better visibility to philately, to honor the artists and to involve those who will receive a stamp in 2018 in the genesis of it. The Director General also took the opportunity to thank all the actors who participated in the creation and distribution of the stamps.
Jos Wolff, President of the Federation of Philatelic Societies of the Grand Duchy of Luxembourg (FSPL) gave a short speech during which he underlined the important role that stamps play in our society. Lex Delles, deputy mayor of Mondorf-les-Bains was delighted that his town is honored by stamps. After the stamp made for the start of the Tour de France on July 4, 2017, a stamp will be made in 2018 to celebrate the 150 years of birth of John Grün from Mondorf-les-Bains and nicknamed Hercules - in his time the man the stronger in the world.
A souvenir frame with the most beautiful 2016 stamp was presented by Claude Strasser to Liliane Ferron, Deputy Secretary General of the Lëtzebuerger Déiereschutzliga. Indeed, during the contest "Choose the most beautiful stamp 2016" held at the Springbreak 2017 the stamp showing the cat named Maïschen was chosen. At that moment she was still staying at the animal shelter of Gasperich. She has meanwhile found a new family.