A check about 10,000 Euros given to UNI.lu
Posted the 3/30/2021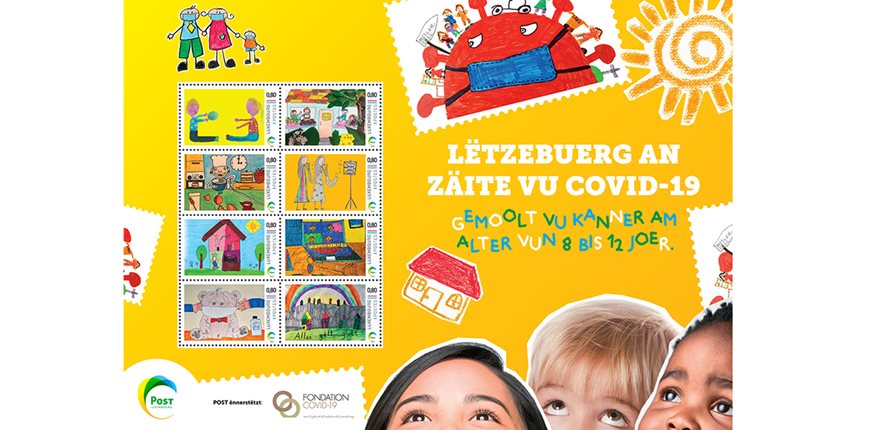 The stamps designed by children as part of Covid 19 help support students in need.
Pierre Zimmer, Deputy CEO and Chief Strategy Officer POST Luxembourg and Emile Espen, Head of the POST Philately department as well as Isabelle Faber, Director of Communication, PR and CSR handed over this check, Tuesday March 23, 2021, to the managers from UNI.lu Prof. Dr. Catherine Léglu, Vice-rector for academic affairs and Dr. Philippe Lamesch, Head of Fundraising at the Mercier building.
This beautiful sum was the result of the sale of the special Covid 19 stamps carried out by POST Philtately in 2020. This substantial amount will be used to support Uni.lu students who lost their student job due to the Corona crisis and who therefore found themselves in a precarious situation. The project was chosen because it is part of the "Young Adults" initiative of POST Luxembourg. This is a project that Uni.lu submitted to the "Fondation de Luxembourg" in order to find sponsors for these particularly needy students.