Official presentation of stamps about the Luxembourg Moselle region
Posted the 12/3/2021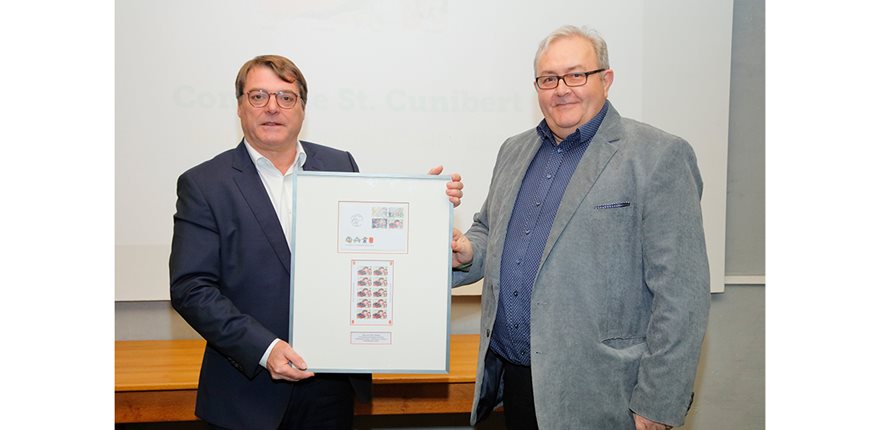 From 2018 to 2021, POST Luxembourg put the Luxembourg Moselle region in the spotlight with a special series of 16 charity stamps. Due to the health crisis, the 2020 stamp delivery date has been postponed to this year and took place together with the 2021 delivery. Thus, on Wednesday November 24, 2021, Gaston Bohnenberger, Director of POST Technologies, handed over the frames of the 8 stamps issued in 2020 and 2021 to representatives of the municipalities and associations concerned, during an evening organized in the Caves of Wormeldange.
The edition of the 4 stamps of 2020 honored the traditional Moselle festivals such as the coronation of the Queen of Wine in Grevenmacher, the wine festival in Schwebsange or the Confrérie Saint-Cunibert, not to mention the Stréimännchen in Remich, illustrated in watercolor and Indian ink by Pit Wagner.
For the 2021 edition of the charity stamps, the photographer Uli Fielitz pointed his camera at the landscapes composed of hillsides planted with vines and bucolic villages on the banks of the river which winds from Schengen to Grevenmacher and forms a natural border with the Germany.