Walfer Bicherdeeg 2014
Posted the 7/7/2015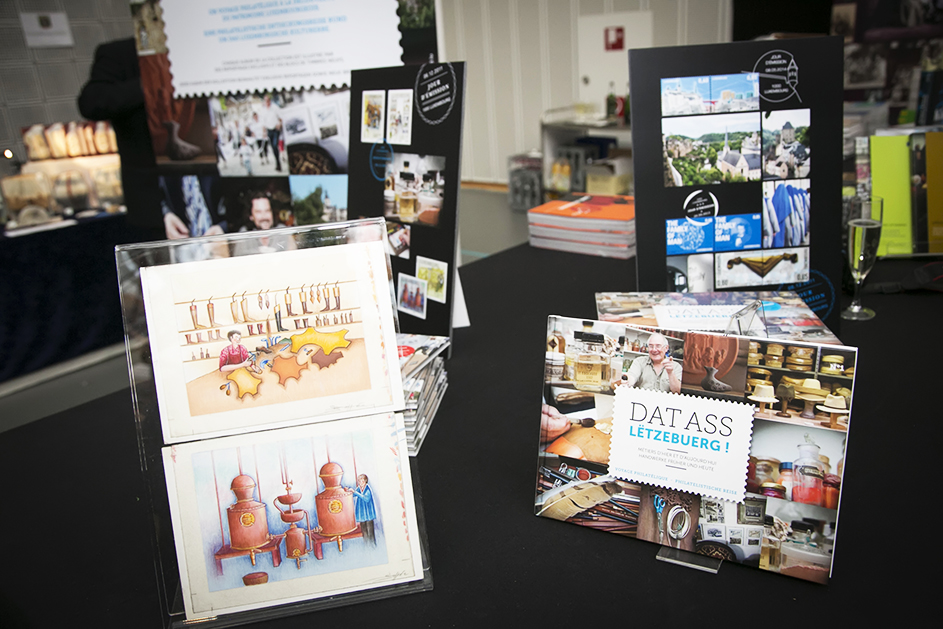 Presentation of the Two New Books "Dat ass Lëtzebuerg! "
POST Philately has followed the Luxembourgish editors' lead and has taken advantage of Walfer Bicherdeeg 2014 to introduce its two new books entitled "Dat ass Lëtzebuerg! "
Volume 1 is dedicated to traditional jobs and includes a collection of 16 stamps created by the artist Jacques Doppée. Volume 2 draws attention to the Luxembourg heritage sites included in the UNESCO lists. "Along with our partner, the Editions Binsfeld, we have created a beautiful product that elegantly combines Luxembourg's heritage with philately", announced Emile Espen, head of POST Philately. "We are hoping this will help us connect with new groups of customers".