EUROPA stamps with an augmented reality function
Posted the 8/1/2019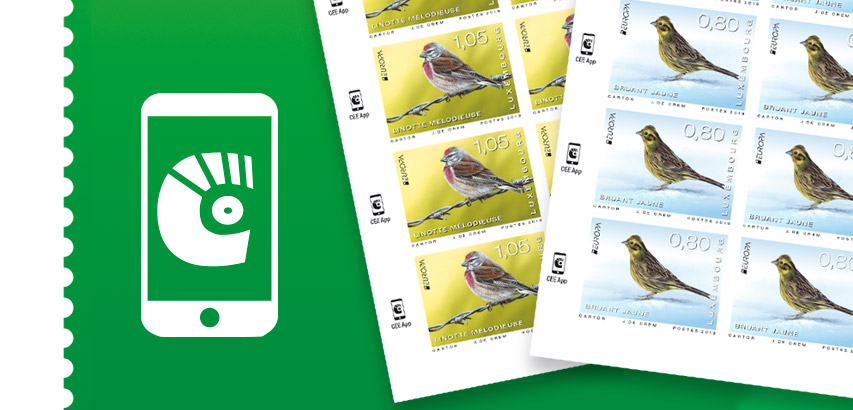 In the latest EUROPA set - Domestic birds, POST has issued on 7th May 2019 two stamps with an augmented reality function.
The two stamps show the common linnet and the yellowhammer. To hear their birdsong, you just need to download the free Cee app and scan the stamp.
The stamps are available in all the post offices, Espaces POST, Philatelic counter Cloche d'Or and the eShop www.postphilately.lu.