Thurn and Taxis Postal Route, a philatelic event on 18 June in Asselborn (L) and Arzfeld (G).
Posted the 6/13/2016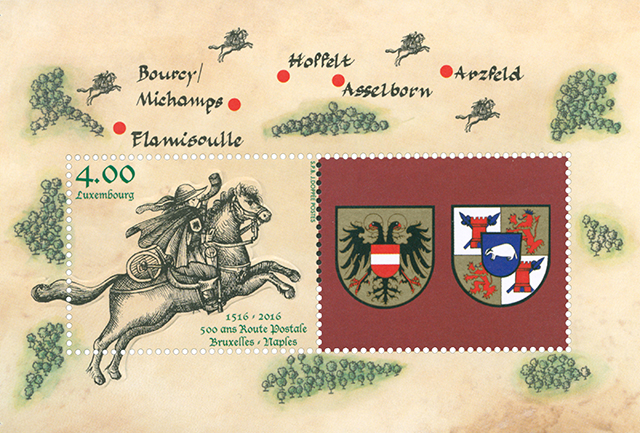 On 18 June 2016, the theme of the Thurn and Taxis Postal Route will be presented as a transnational historic-cultural legacy through a joint event with Luxembourgian, German and Belgian post office and philately partners, communities and natural parks. At the specific locations in Arzfeld and Asselborn, special post offices with special stamp issuances, stands of the specific philately associations, food, entertainment and bus shuttle service between the two special post offices will be provided.