Official presentation of the commemorative stamps 2017, Thursday, April 6.
Posted the 4/7/2017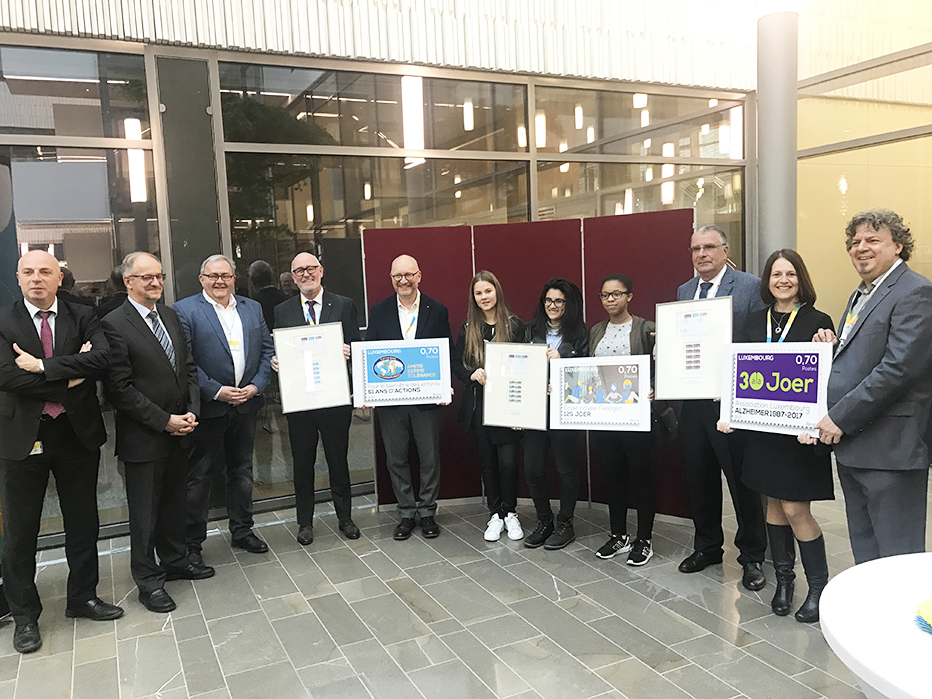 POST Philately had invited the recipients of a commemorative stamp to the official handing out of souvenir frames.
Representatives of the three organizations, namely the Luxembourg Alzheimer Association, the Fifty-One International Club and the Fieldgen Private School, met at the new POST headquarters to attend the ceremony.
Deputy Director-General Jos Glod had the pleasure of handing the souvenir frames out to the heads of delegation.
The ceremony was followed by a reception allowing exchange and conviviality.