Handover of special stamps
Posted the 6/29/2022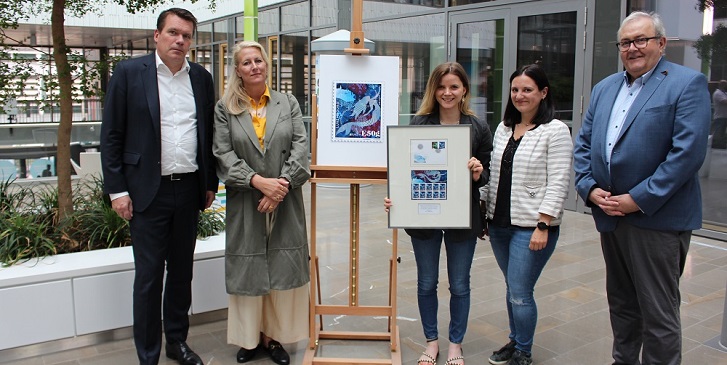 On 27 June 2022 at 6 p.m the official handover of several special stamps took place in the Mercier building of POST Luxembourg.
The stamps
"100 years death of Hauptmann von Köpenick"
,
"125 years Ingénieurs et Scientifiques"
,
"100 years of Motor-Union Luxembourg"
as well as the two EUROPA 2022 stamps
"Melusina
" and
"Kropemann"
were honoured.
The Director General of POST Luxembourg, Claude Strasser, and Emile Espen, Head of POST Philately, handed over souvenir frames to the concerned organizations in the presence of numerous guests, including the artists who created the stamps. After the handover, the guests finished the evening with a small reception.