POST Luxembourg celebrates the 1st anniversary of HRH Prince Charles and issues a series of exclusive stamps.
Posted the 5/10/2021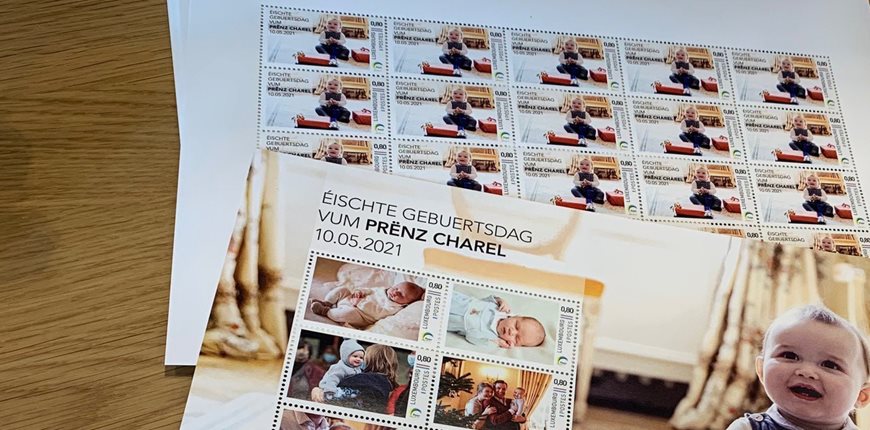 On May 10, 2021, on the occasion of the first birthday of HRH Prince Charles, POST Luxembourg issued a sheet of 8 stamps, an individual stamp, as well as a card with a stamp.
A special stamp completes this series of exceptional philatelic memorabilia. Made by the photographers Sophie Marque and Céline Maia, the photographs of the 9 stamps retrace the first twelve months of the Prince's life, born on May 10, 2020 at the Maternity Grand Duchess Charlotte in Luxembourg. He is the first son of HH.RR.HH. the Grand Duke heir and the Grand Duchess heir.
Anyone interested was able to obtain an exclusive cancellation with the philatelic stamp specially designed for this occasion, at the "Café Wëllem" (1, Rue de la Reine Luxembourg-Ville), POST Philately having set up a temporary post office there.
This series of philatelic souvenirs is also available in the POST Philately online store - www.postphilately.lu and at the Guichet Philatélique.