POST Luxembourg issues a stamp commemorating the 400th anniversary of Molière
Posted the 11/3/2022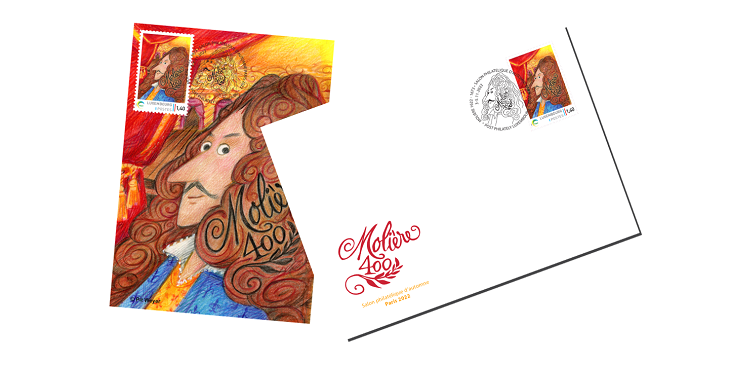 As part of the 75th edition of the Salon philatélique d'Automne in Paris, which takes place from 3 to 5 November 2022, POST is issuing a "MengPost" stamp featuring Molière, commemorating his 400th birthday.
This unique philatelic souvenir set also includes a stamped view card, a special postmark and a souvenir envelope.
The artist Pit Weyer, a Luxembourg luminary of illustration and poster art, created this colourful portrait of the great Frenchman in his own particular style.
The series of these philatelic souvenirs "Molière" is available here and at the Guichet Philatélique (13, rue Stümper - Luxembourg-Cloche d'Or).