MengPost
Posted the 5/1/2021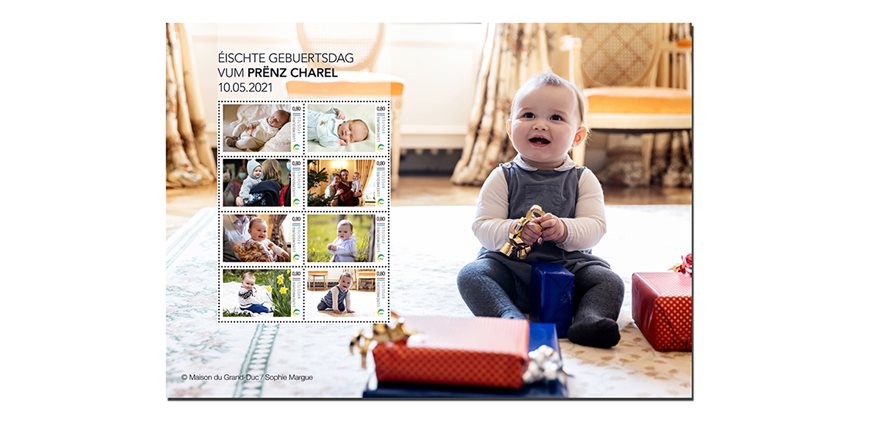 POST Luxembourg issues a sheet of 8 stamps "meng.post.lu", a stamp "meng.post.lu" and also a card with stamp "meng.post.lu" on occasion of the first anniversary of Prince Charles.
The sheet, the stamp and the card are available on May, 10th 2021 in the "Café Wëllem" 1, rue de la Reine L-2418 Luxembourg from 10 a.m. to 05 p.m. and also in our Philatelic Counter in Cloche d'Or 13, rue Robert Stümper L-2557 Luxembourg from 09 a.m. to 12 a.m. and from 01 p.m. to 05.p.m.
Sanitary measures are respected.
ADD TO CART