The most beautiful stamp of 2019
Posted the 9/29/2020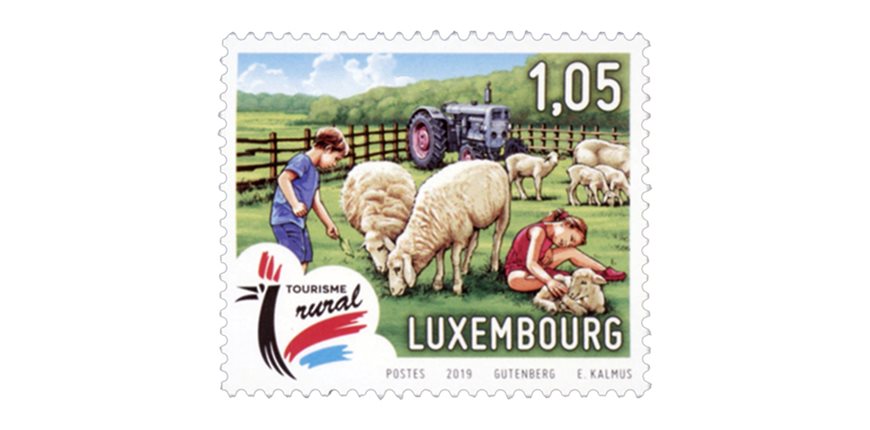 The day of the Stamp on Saturday 26 September in Ettelbruck unveils the most beautiful stamp of 2019
Organized by the Philatelic Circle of Ettelbruck, which took the opportunity to celebrate its 75th anniversary, this Stamp Day was an event expected of Luxembourg philatelists after months of confinement.
On the programme, a high-level philatelic exhibition and a temporary office of Post Luxembourg to acquire beautiful souvenirs. Indeed, for the occasion, a stamp, an obliteration and a postcard honored the "Blue bridge" of Ettelbruck.
Claude Strasser, Managing Director of POST Luxembourg, announced the winner of the "Schéinsten Timber 2019" competition. For the winning stamp, "Children and Sheep" from the "Rural Tourism" series, a souvenir frame was given to Luxembourg graphic designer Eugene Kalmus. Following a draw for all participants in the public vote, the 1
st
prize, an electric scooter, was awarded to Melissa Specchio.