Exhibition of about twenty paintings by Johan de Crem
Posted the 11/20/2020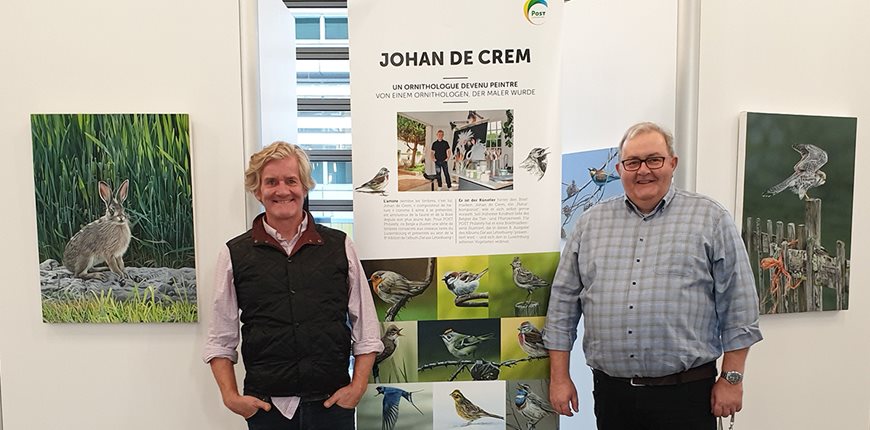 The well-known animal painter Johan de Crem will exhibit from 18 November 4 December 2020 about twenty of his paintings in the lobby of the Espace POST Luxembourg-Gare at 20, rue de Reims.
Johan de Crem, a Belgian artist best known for his ornithological drawings, uses his knowledge acquired in the field since his adolescence to represent multiple species of birds, with scientific rigor, on different media.
POST Luxembourg has already repeatedly taken advantage of Johan de Crem's talent to publish stamps related to Luxembourg wildlife.
Book « Dat ass Lëtzebuerg ! » Volume 8 (Birds)