Commemoration of the 700th anniversary of the death of Peter of Aspelt
Posted the 6/7/2021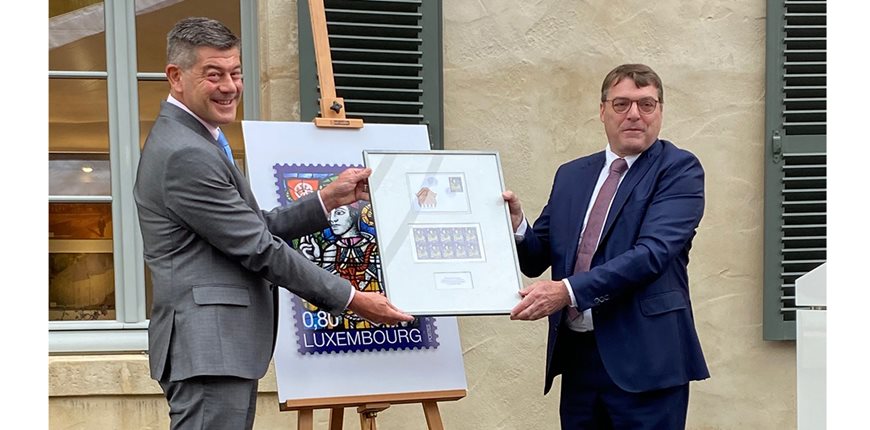 A special "Pierre d'Aspelt" stamp with a face value of € 0.80 was already issued on September 15, 2020. In this context, an exhibition was also planned, but was postponed to 2021 due to the health crisis . This exhibition, organized by the association of philatelists of Dudelange, now takes place until June 13, 2021 at the castle of Aspelt.
During the opening ceremony of the exhibition on Saturday 5 June, in the presence of many notables, Gaston Bohnenberger, director of POST Technologies, presented the special stamp to Roger Beissel, mayor of the municipality of Frisange.
The exhibition is open to visitors from Tuesday June 8 to Sunday June 13 from 10:00 am to 6:00 pm Admission is free.