Asteroid Day
Posted the 6/30/2022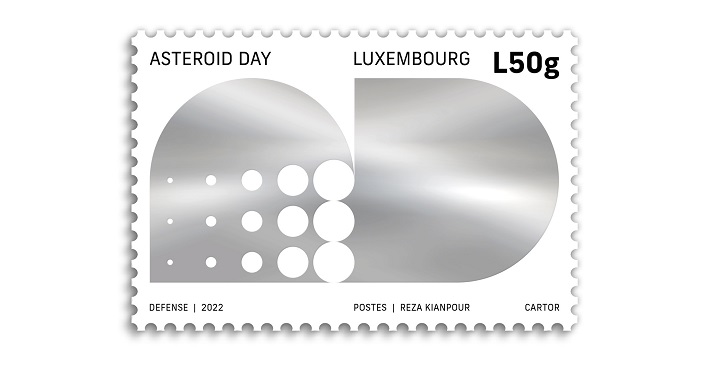 Today is Asteroid Day, the official day of asteroid education and awareness, under the auspices of the United Nations.
Asteroid Day is held annually on 30 June to mark the date of the largest documented asteroid impact on Earth, recorded in 1908, the Siberia Tunguska event.
POST Luxembourg has been a partner of Asteroid Day since 2018 and is issuing this year a stamp illustrating the theme "Defense" (protection of the earth).
For more information and to order the stamp, please visit Asteroid Day - Defense 2022 - Post Philately.