10th edition of Dat ass Lëtzebuerg!
Posted the 11/23/2022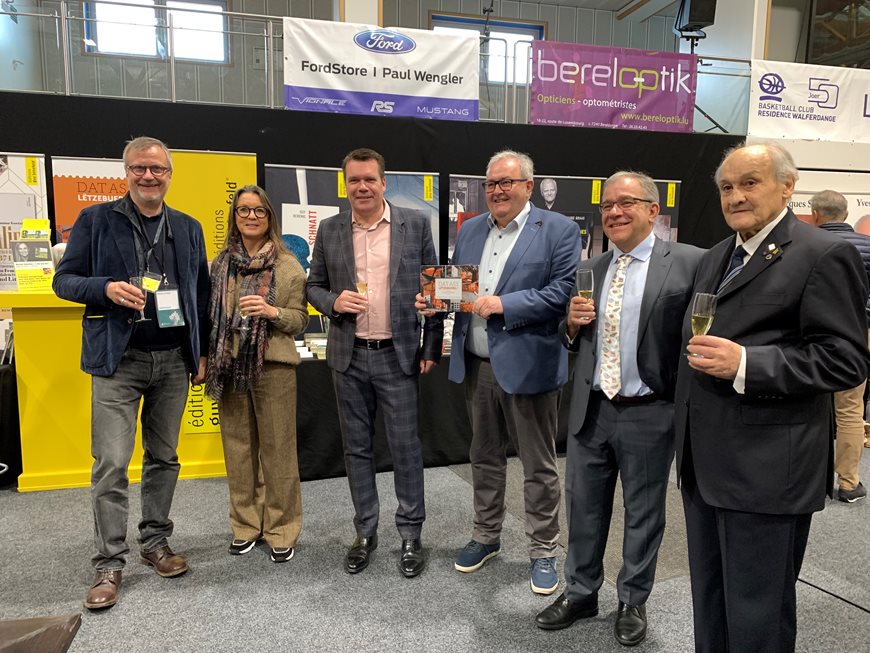 POST Philately celebrated the 10th edition of this successful book series with a small event at the Literary Café on the Walfer Bicherdeeg, which was held last weekend. There were many guests who appreciated the cake.
This 10th edition of the book "Dat ass Lëtzebuerg!" is available in the online shop, at the philatelic counter (13, rue Robert Stumper, Cloche d'Or) and in well-stocked bookshops.